In the last blog we heard about Dan's horrible accident, thankfully he's now back to full health. To ease themselves back onto the roads they decided to tackle two absolutely savage rides, the Peaky Grinder and a Holme Moss mega route.
Our last blog was all about Dan being hit by a delivery van and breaking his pelvis.
Thankfully Dan has made a full recovery and is back in the saddle and clocking up the miles again. Also pleased to say the van driver was caught and prosecuted accordingly thanks to the Derbyshire constabulary.
In an effort to make up for the lost miles this summer whilst Dan was out of action, we decided to do some longer (and tougher) rides in September and October.
We completed the Peaky Grinder sportive in September, which turned out to be a pretty "horrendous" although weirdly enjoyable 137 Kilometres and 3,000 meters of climbing around the Peak District, with thanks to Velotastic for organising such a great event. It included a number of tough climbs of which Rowsley Bar and the Moon Climb out of Stoney Middleton completely freaked me out. These climbs are so steep in parts I felt my front wheel lifting off the road. The technique, I now realise, is to push your weight forward and try not to pull up in anyway on the handlebars!
The following week we decided to follow a friend's GPS route over to Holme Moss and back. It looked ok and the weather was great so we set off in good spirits. However, 144 kilometres and another 3,000 meters of climbing later we realised this wasn't a route for the faint hearted. The friend was obviously a masochist as the route seemed to take in every steep ascent between here, Holmfirth and back again. I then suffered the consequences of the classic error of not eating enough food and spent the last 40 kilometres coming back over Strines moaning and hallucinating about sausage rolls.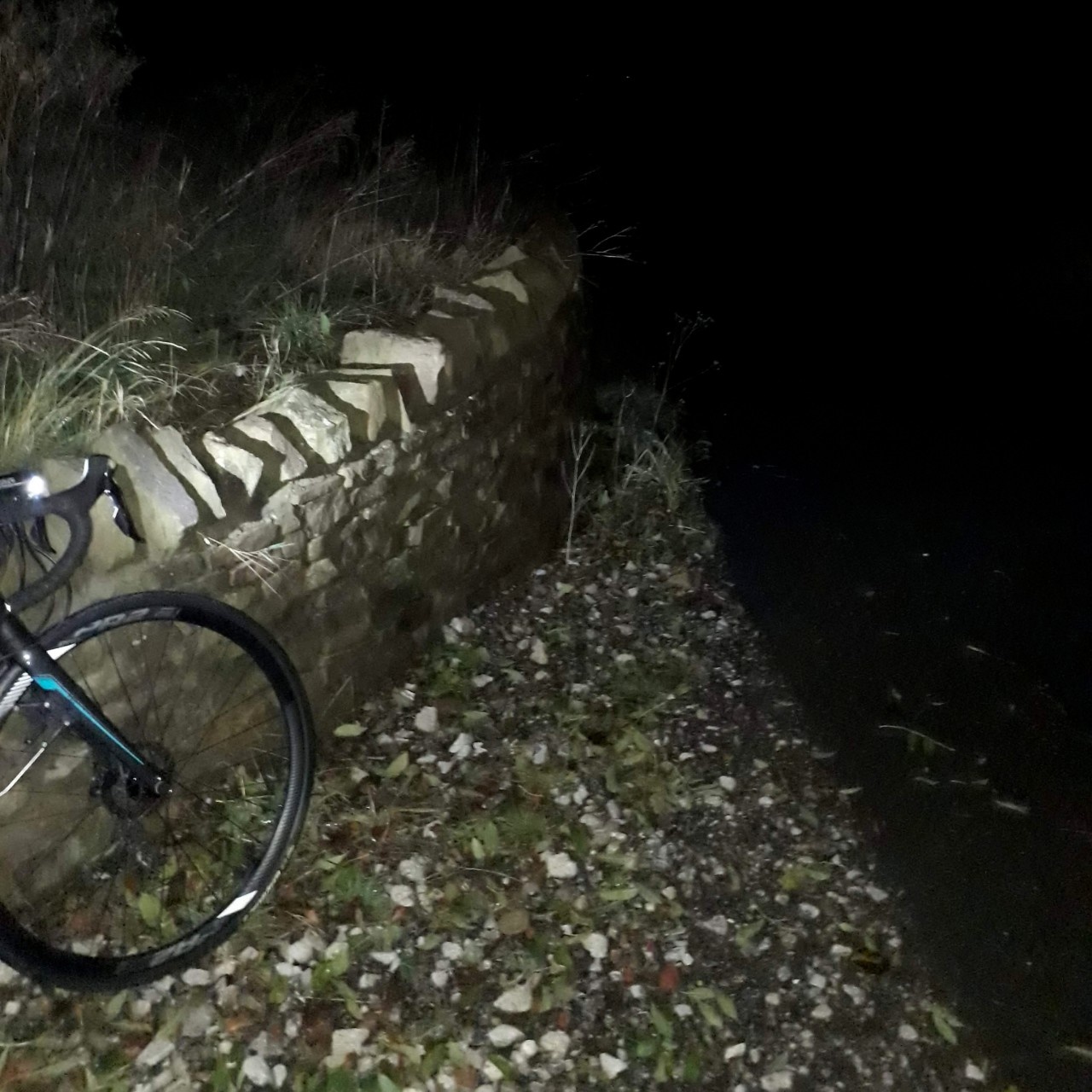 We are now back into dark autumn night riding and have invested in two new DHB winter jackets (we went for extra bright colours following the accident!) to keep the wet and cold out for another winter. They seemed to perform well on Wednesday night when the temperature apparently averaged 2 degrees but we still felt toasty. Hopefully the bottom temperature limit won't be tested any time soon. Safe riding everyone….