Bike Rehab's sponsored rider, Carrie Poole raced in the UK Gravity Enduro at Afan. Here's her race report.
Having really enjoyed the races I had already competed in this year, I was keen for another. Luckily the next round of the UKGE series was in Afan which is quite near my parents home, so the babysitting was arranged so my husband and I could both race. 
The UK had been basking in sunshine the week beforehand and I hoped this would continue, unlike the thunderstorms at round 2. Fortunately when we arrived on Friday eve, the trails were baked and dusty with a fab forecast ahead.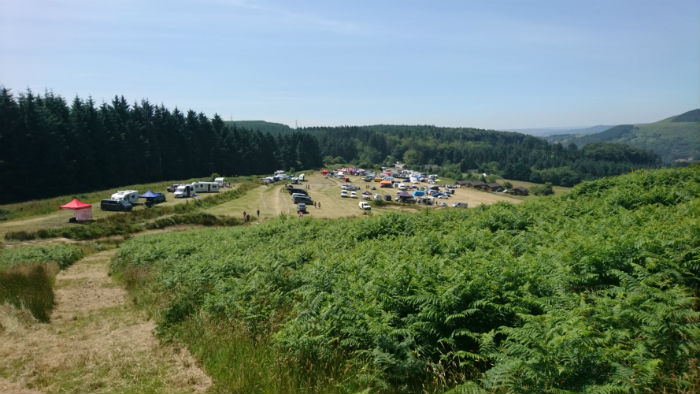 Saturday morning it was already hot. We filled up our water and set off for practice. We were surprised to learn that Stage 1 had the shortest transition time ever at only 5 minutes. It was a short trail centre stage full of loose berms. It was all about carrying speed rather than choosing lines. It seemed time could easily be lost rather than gained here. 
The transition to Stage 2 ended in steeply traversing the exposed hillside to the top. The direct heat and loose rubble made this really difficult on the bike and I resorted to hike a bike for a short section. Stage 2 was pretty exciting. Steep and dusty with blown out corners. Some techy sections that could catch you out and send you flying over the edge. 
Stage 3 was a great stage as it was quite varied. Fun, fast and pedally trail centre at the top, a short fire road sprint before dropping into steep corners to finish. 
Stage 4 was super fun. Trail centre turns through the woods to start, before dropping down the steep hillside through awesome dusty rooty fun. 
Stage 5 was fast up top, then a series of bus stops, a short sprint before more dusty turns then a hard pedally sprint on grass to finish.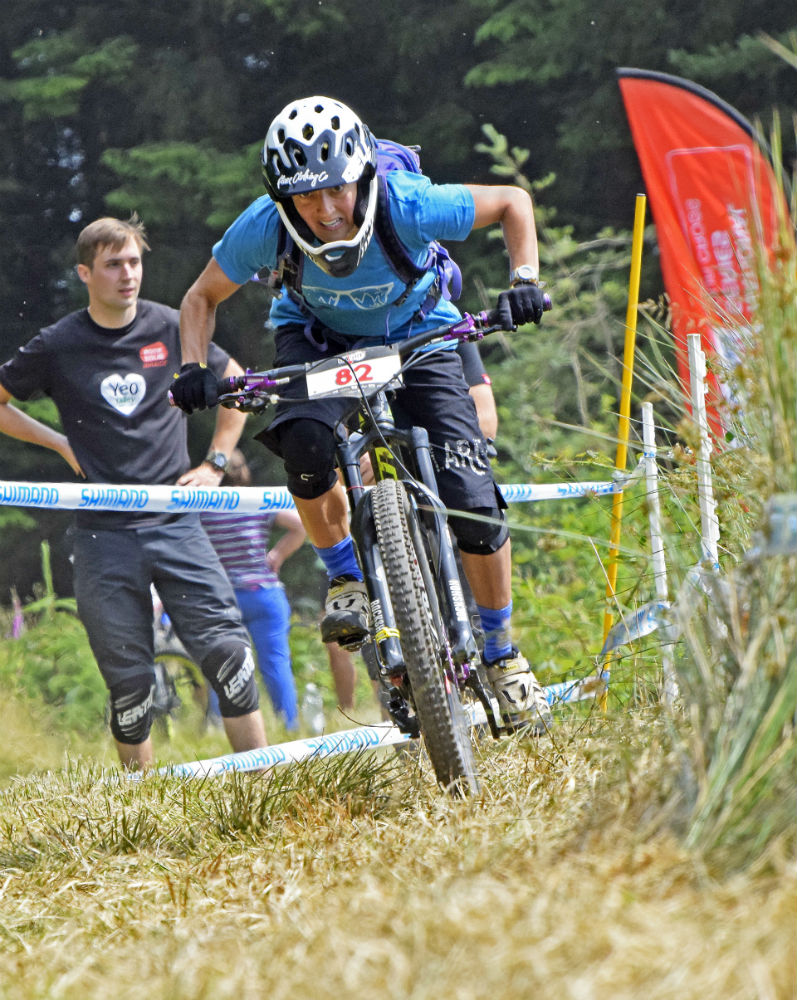 We were all sweltering in the heat by mid afternoon when we headed up the hill for seeding. I couldn't ditch my bag as I needed water at the top! The trails were so dry it was running really fast. I got a good seeding run in and came down in 2nd. It was great not to have to wash my bike at the end of the day. Just brushed the dust off and packed it in the van. 
Sunday was set to be another scorcher and it was already hot when the ladies set off for Stage 1 at 9:30. By the end of the race I felt exhausted and happy. It was fab to race on dusty dry trails in the UK, almost made it feel like racing abroad. The course had a good mixture of physical stages for those who were strong and fit, as well as opportunities to make time cornering and taking more technical lines. I was stoked to finish the day 2nd in Elite Ladies.